Vitamin E Gummies
heart health gummies
Regular price
Sale price
$19.99
Unit price
per
Sale
Sold out
these great tasting raspberry flavored gummies may help support healthy skin and assist with brain support. They may also provide cardiovascular support.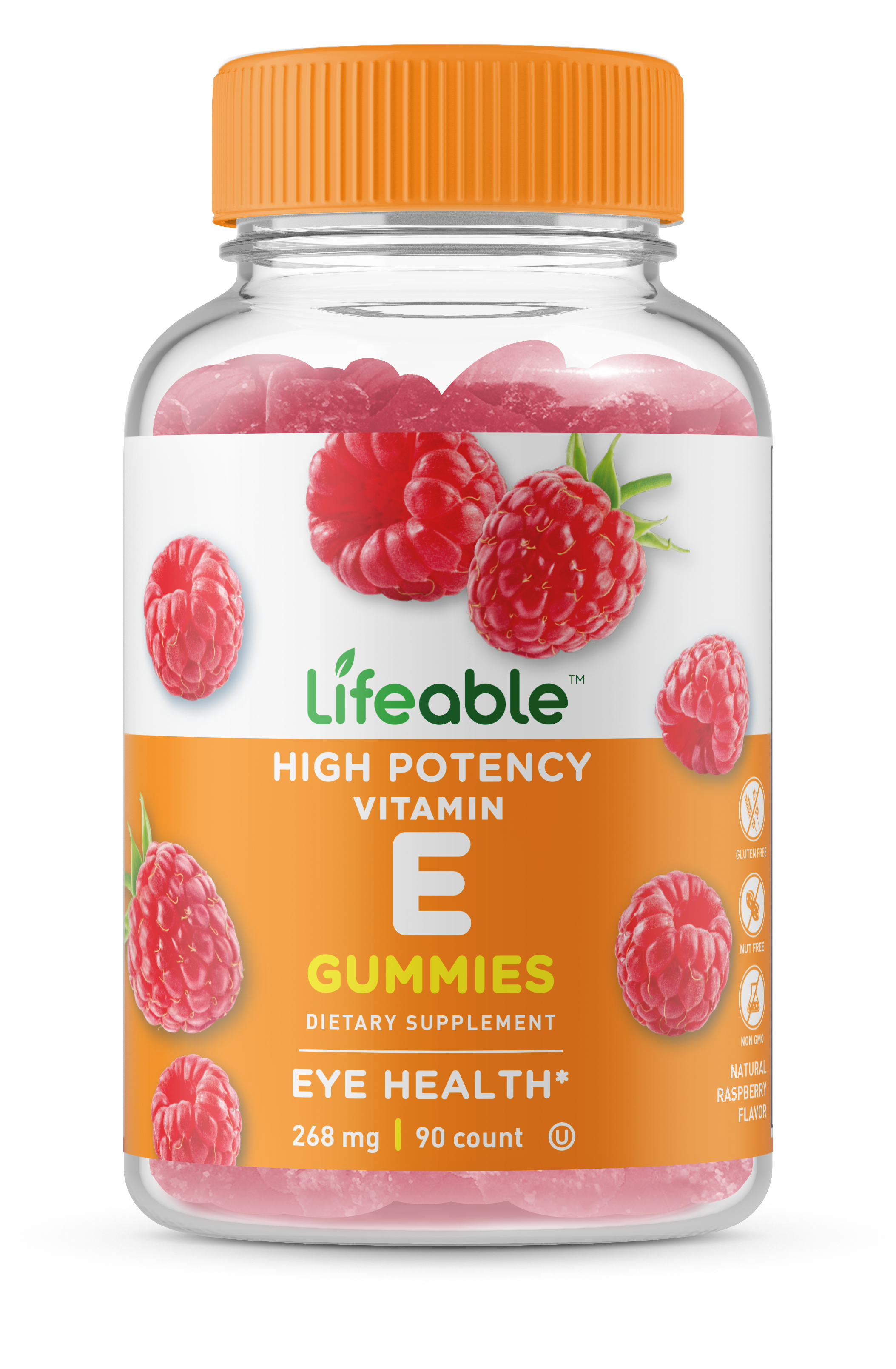 a delicious nutritional dietary supplement that can promote eye health
vitamin e, one of the thirteen vitamins, is very important for your body and health. our vitamin e gummies may boost skin and blood health and act as an antioxidant. one of the best vitamin e for adults gummies out there, these gummies are kosher certified and halal safe.
our vitamin e gummies are organic as well. vitamin e gummy vitamins are great for promoting eye health and for immune support. they may also help support the heart along with other benefits.
these gummy vitamins are raspberry flavor and from the best-tasting chewable vitamin e gummies. vitamin e gummies work as well for women and men! it is best to take these vitamin e supplements in the evening, before you go to bed.
the vitamin gummy that's a healthy addition to your diet
although the health advantages of taking vitamin supplements have been known for a long time, it's not necessarily practical in the modern age to forage for the right foods and prepare them so you can consume them effectively.

that's why we've created our vitamin gummy supplements – such as our vitamin e gummies – to provide all the benefits of vitamins in a great-tasting raspberry-flavored gummy vitamin that's easy and fun to eat!

best of all, our gummy vitamins deliver their powerful nutritional value without the problematic chemicals and ingredients found in many other vitamin products. our vitamin e gummies are 100% vegetarian with no gluten, gelatin, or GMO ingredients. they are certified kosher and produced without a trace of peanuts or tree nuts, making them a great addition to a variety of healthy diets.
many potential benefits of vitamin e
there are lots of reasons that people throughout the centuries have added vitamin e to their diets.
Some of the many reported benefits include:
ingredients you can feel good about
our lifeable vitamin e gummies are made with ingredients
that will support and enhance your healthy lifestyle.
our vitamin e gummies are formulated with a total of 268 mg of vitamin e per serving and every bottle of our gummies contains 45 servings (90 gummies at 2 gummies per serving). It is over a month's worth of daily supplements!
100% vegan/vegetarian with pectin not gelatin
unlike other gummy vitamin manufacturers that use a gelatin base to make their gummies, all of our Lifeable gummies are made with pectin. This means they're ideal for vegans and vegetarians!

gelatin is made from animal by-products. While the old story of making gelatin from horses' hooves is no longer true, today's gelatin is manufactured from meat processing practices that many would find unsavory. Typically, today's gelatin comes from the bones, connective tissue, and skins of livestock pigs and cows as a by-product in the production of leather and meat.

pectin, on the other hand, is made from the fibers of fruits and vegetables. The pectin you find in foods such as our gummies are generally from citrus fruits. So, not only are our gummies 100% vegan, they have a better texture and consistency plus a sweeter taste too. You can enjoy them while being healthy and supporting animal welfare too.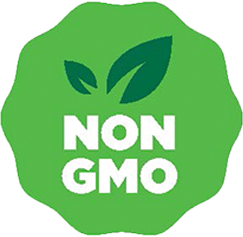 our Lifeable gummies are certified non-GMO. Did you know that you are probably consuming genetically modified organisms without even realizing it? Many genetically modified crops get processed into ingredients that show up frequently in packaged foods-for example the highfructose corn syrup, lactic acid, Xanthan gum, maltodextrins, and sodium citrate found in many packaged products can come from genetically modified plants.

even though many food products on the market today incorporate genetically modified ingredients, we ensure our gummies are made in a process that avoids these substances.
are you one of the millions of people who have a sensitivity to gluten or dairy? Research suggests that up to 6% of the global population may have gluten sensitivity, with 18 million Americans suffering from gluten intolerance. When it comes to dairy, studies show that nearly 65% of human beings show a reduced ability to digest lactose products after infancy.

if you have to be careful about gluten or dairy in your diet, you can rest easy-Lifeable Gummies are 100% gluten-free and dairy-free!
zero peanuts or tree nuts
did you know that every year almost 200,000 people in the U.S. need emergency medical care due to an allergic reaction to food? While there are many different kinds of food allergies, nut allergies are some of the most common. Studies from 2018 and 2019 show that 6.1 million Americans are allergic to peanuts and 3.9 million are allergic to tree nuts.

luckily, if you suffer from these allergies, Lifeable Vitamin gummies are still a healthy option for you. The facilities we use to produce our gummy vitamins are 100% peanut-free and tree-nut free, so you don't have to worry about the slightest trace of these allergens.
maybe you observe certain religious practices and rituals when it comes to your diet? We wanted to make sure our Lifeable gummies could be enjoyed by people from many faith traditions, so our ashwagandha gummies are also certified kosher and halal.

people of all religious traditions can be glad to know we make sure to use the cleanest, purest production methods to create our healthy gummy vitamins.
approved by a renowned family doctor
here at Lifeable, we spend countless of hours on rigorous scientific and quality testing to make sure our products will bring you the best nutrition quality and be consistent with an overall healthy lifestyle. We use third-party independent laboratory testing to ensure our vitamins meet high quality standards.

we also work directly with family physicians, so that we know we're creating something they would be proud to share with the families they serve. For example, check out our recommendation from Dr. Tyberg.
natural flavor - scrumptious fruity taste!
we only use 100% plant-based naturally sourced flavors to make sure our vitamin gummies taste great. This ensures you get the nutrition you need without the added junk ingredients.

we also make sure our gummies are tested and approved by the pickiest of eaters -kids! With delicious natural fruity flavors, adult and children can enjoy taking their daily vitamins.
you can have great taste and great health!
with lifeable's vitamin e gummies, it can be easy to stay healthy and enjoy taking your daily vitamins. with a delicious sweet flavor and the delectable chewiness of a gummy, you might feel like you're eating candy except these gummies are actually part of a nutritious diet. try it yourself and find out!